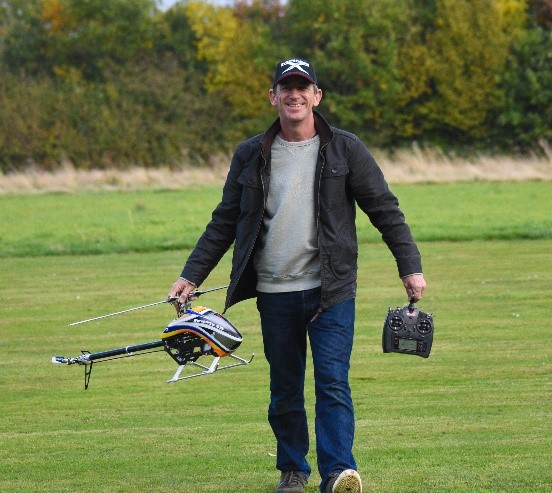 I am an old man now (well, getting old)….but many moons ago when I was barely knee-high to a grasshopper, I discovered RC helicopter magazines and became fascinated with the engineering of how these things go together and fly. Back then there were only IC models really and, being quite young, I had no means to afford to buy and build one so I simply absorbed as much info as I could from all the reading material available. There were no online forums or internet-based resources, or YouTube videos etc, everything was learnt by reading paperwork (crazy eh!)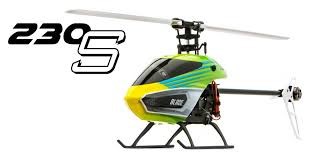 Some 30 years later, in June 2016, I finally purchased my first CP helicopter – a Blade 230S. I had spent the previous 6 months or so getting back into the hobby by reading reams and reams of information from online forums such as HeliFreak and RCHeliAddicts etc. Confident that the 230S was the perfect beginner heli for me, I bought the BNF kit, which came with the basic Spektrum DXe transmitter.
I put nigh on 1000 flights on that little heli in a year, and it took me from my first tentative hover in my back garden, to learning all my upright and inverted orientations and basic sport flying. I crashed and re-built it a few times, of course, but eventually got to a point where I felt the next step was a real kit that I could build myself.
So, just over a year later, in Sept 2017, I purchased my first kit – an MSH Protos 380 Evoluzione. This was one of those "fall in love with it" helis, and from the moment I saw it I decided that it was going to be my first "proper" kit build. I still have this beautiful little 380mm heli now, although in fairness it doesn't get to see much flight time. I even entered a Grass Roots competition with it!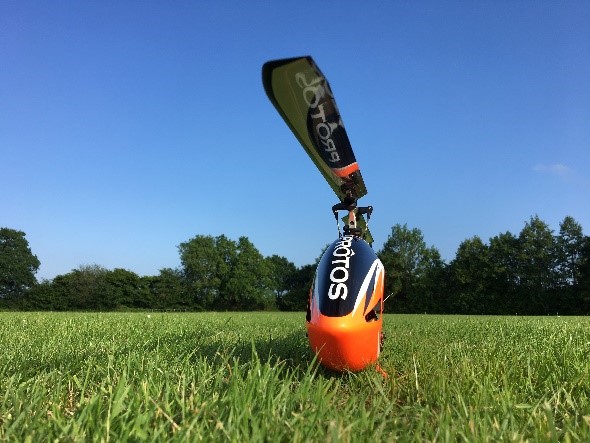 My heli flying was pretty much all by myself, at a local field, for nearly a year and somewhere around 1500 flights. I had no notion really of what it was like to fly at a club, or what the UK's RC heli community was all about. So, I took the plunge and contacted the Secretary of Eynsford Model Heli Club (EMHC) to ask if they were still active and could I pop in to say hi. The Secretary was very welcoming, a chap called Alan, who I later discovered was pretty much the main driving force behind everything the club was about. That was around spring 2018 and I've been a amember ever since.
Since joining the Eynsford club, I have got to know a LOT of fellow hobbyists, young and old, novice and pro alike. The RC heli community has given me a completely new experience and shown me how vibrant, inclusive and friendly the whole scene is. I've also come to know fellow flyers from all over the world and learnt so much it is bewildering to think back to when I was green as grass and trying to hover my 230S in my own back garden.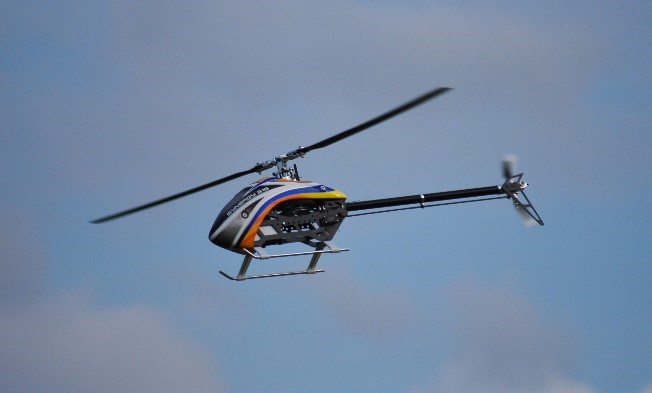 I've since purchased and built a couple of Synergy helicopters, the 516 in September 2018 and, more recently, the new Synergy 696 in September this year. The 696 is my first 700 class machine and I've taken a steady and progressive curve towards it over the past few years that I've been in the hobby. I also managed to squeeze in a Minicopter Diabolo 550 a few months ago, which was very much an impulse purchase from a previous owner – had to have it!
As a bit of a geek and technical nerd, I have really enjoyed the mechanical and electronic aspects of the hobby – anything that requires firmware always catches my eye, and I've found the various learning curves in the hobby have given me a very rounded depth of knowledge with the equipment I use & fly, without becoming too focused or blinkered on just one set of equipment from one particular brand.
The cultural and social aspects of the hobby, and the club in particular, have given me new experiences that I had no idea were out there, and have provided me with a variety of new friends and associates that I would not have had before if I hadn't have made the contact with Alan/EMHC. I've attended multiple RC events and open-days, and taken part in one or two competitions too. The hobby provides a multitude of opportunities for all levels of skill, with no pressure at all – everyone remembers where they come from, we've all had the first hover, or the first loop, or the first build, or the first setup, or the hours and hours on the SIM trying to perfect a new move. It's a fantastic hobby, and a fantastic community. I would strongly recommend anyone who has even a tiny bit of curiosity to make the leap, get involved and come along, we won't bite but we can't promise that you won't end up as addicted and passionate about these flying lawnmowers as I am!