For the very latest News and events refer to Emails to Members and the Facebook groups.
December
After a successful AGM this morning, we would like to thank the committee from the previous year, it sad to see people stand down but gives née faces the opportunity to put their ideas in. Your committee for 2022/23 is-
Treasurer-
Edward Musgrave
Secretary –
Alan Robinson
Groundsman -Alan Bunton
Safety and sound –
David Allen
Helicopter liaison –
Petrus Bothma
Quad liaison –
Richard Gunstone
August
Well done to Alan (and his helpers) for organising an excellent Blades over Buckminster. A lot of work went into this and that showed.
Also at the event our Chairman Andy completed his B test and the quad flyers occupied 4 of the top 9 spots for Team GB selection. Well done all.
July
Well done to all the club member travelling around the country competing in Heli and Quad events in Weston Park, Cosford LMA show, Full Pitch, Laxton, Wales, etc, etc . Some super results which we will report on in due course.
June 2022
5th Come and fly and enjoy our next BBQ. Looking forward to seeing you there.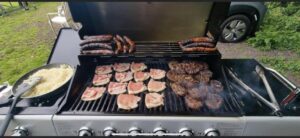 May 2022
EMHC open day and ATT day
What a pair of fantastic days. The field was looking cracking, the grass beautiful and the burgers too. Well done, especially to our Secretary Alan Robinson who put a massive effort in to make both these days a success.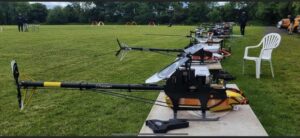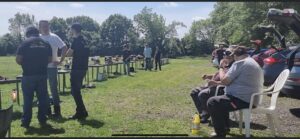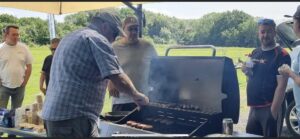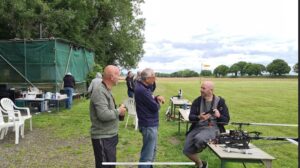 15th EMHC National level quad racing Round 2
EMHC hosted its second quad event of the year which was well attended and despite not having the best weather 11 rounds were flown making a total flight time of just over 12 hours.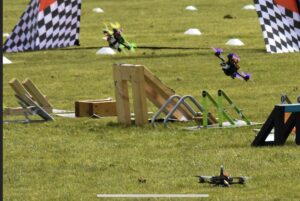 Website change.
We are please to announe that the website will now be hosted on BMFA servers. This change brings about a significant saving for the club as well as providing us with addtional security on the site.
10th April EMHC National level quad racing Round 1
Our season opening quad race was well attended and very successful. The weather was great for so early in the year and plenty of fun and serious competion was had. Thank you for those that attended and made it a fab day
Early April
Thank you to everyone that came along and helped with improving the road. 90T of material was delivered, spread and rolled. Quite a task but this was a very enjoyable day for those that came along and the road is looking ship shape again.
1st January 2022
Welcome to the New Year.
Events will be updated here. Please have look.
2021 AGM Report
The AGM was well attending with 18 members present. Matters were carried out in order with the published Agenda and saw the following items addressed.
The Committee Members gave their reports after being in post for 2 years due to an extension due to Covid preventing and AGM taking place last year.
The 2019/20 Committee was re-elected except for Jim Saunders who was the holder of the post of Ordinary Member. The club thanks Jim for his assistance over the past 2 years.
Details of the new Committee (and their photos) can be found on the Committee tab here
The new rules were debated and accepted with a minor modification on Membership fees. The latest rules can be found here.
It was agreed that the Membership fee shall be set to £90 with a reduction to £60 for those renewing prior to the end of the year.
New trophies were given to Members with achievements over the last few years as follows:
The John Strachan Memorial Trophy for Achievement was handed to Dave Storey for a considerable improvement in flying ability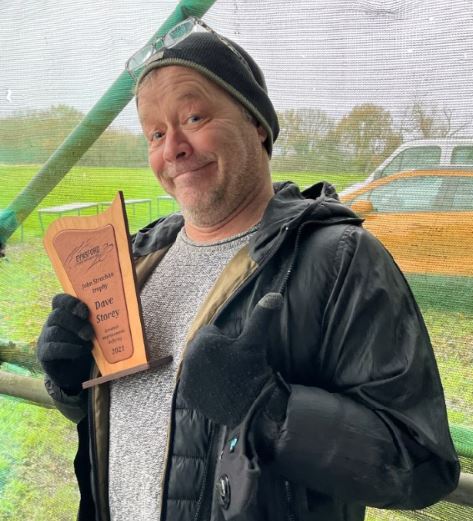 The Ali Newman Trophy for best improver was handed to John Resch for coming 14th in the British Nationals FPV Championship 2021 racing season
The Les Davies trophy for services to the club was Awarded to Alan Bunton. Alan has been serving the club for over 17 years and is our current Groundsman. Without Alan's continuous efforts the club would not be what it is today.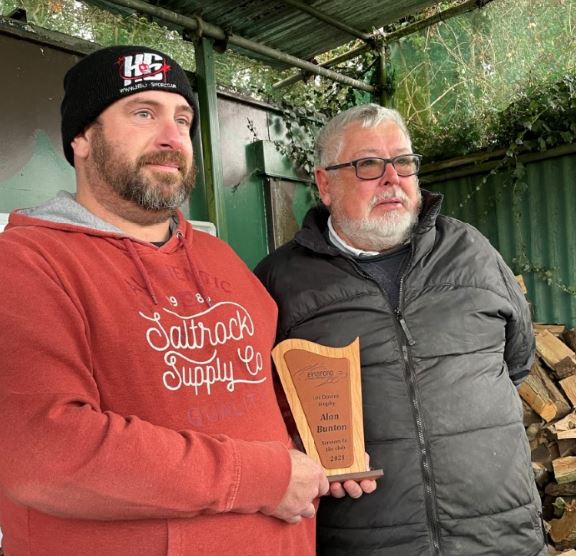 5 December 2021
AGM. Please come along, support your and offer your views on where we should be going.
24 October
Funfly day with Helishop and a BBQ at the club.
17 October
Work Party at the club. Please attend to help Alan have that tidy up and fill that skip.
19 September
This was going to be a Quad funfly day but this has now been cancelled due to clashes with other events at nearby clubs
29 August
Scale day is on. Attend and show your best models
25 July
General get together and funfly. AT models in attendance.
28 March
The club has reopened, the field looks great. PLease come along. Email sent to club members with details
January 2021
Happy New Year to all. I would rather have started with a different message to this but yet again following Covid / Lockdown guidance our field is shut. We will of course open it as soon as we can.
December 2020
We are pleased to announce that the field has now reopened following the end of Lockdown2. Please remember to record your presence in the book, to socially distance and to sanitise your hands regularly.
Also, renewal reminders have been sent out. Please renew by the end of the year (with the reduced fees) so you can continue using the club in 2021. If you have not got your renewal invitation please email Alan using secretary@emhcweb.uk
Field closure and AGM
We are really sorry to announce that in line with Government and BMFA guidance we are once again having to close our field due to the National Covid lockdown. As soon at the guidance allows we will immediately reopen. Please also note that the code to the padlock has been changed.
Also we have no option but to postpone our AGM. That will now be held early in the New Year when permissions allow.
We hope you all stay safe and look forward to seeing you again soon.
Thanks
EMHC Committee.
October 2020
Well this year has sadly been dominated by Covid and our activities have been very restricted, but the field is currently open and flying is permitted following GOV.UK guidance and that from the BMFA.
One thing we have had to do is write a Risk Assessment which is here to tell us how we have to do things slightly differently.
Most importantly.
Wash your hands, keep 2m away from others where possible, clean your table when you arrive and just before you leave, take your rubbish home with you, do not go to the field if you feel unwell and record your visits to the field using the paper log book which is attached to the hut.
If you come down with Covid then please contact Jim Saunders who will be our liaison with Track and Trace as required. Jim and all the Committee can be contacted using the email address committee@EMHCWEB.uk If you message us we will get back to you very quickly
September 2020
Flying hours
In order to spread out the usege of the field the Committee has decided to run a short trial to gauge the reaction of extending our flying hours. Please note that these alterations are fully in line with our Planning Permission.
So for a period of 3 months the finishing times on a Saturday and Sunday for Electric Heli's with a blade size of 365mm upwards will change from 4PM to 6:30PM (or dusk). Please note there are no changes for Nitro Heli's which have to be on the ground by 4PM on both Saturday and Sunday.
Please be mindful of our neighbours and avoid excessively over noisy flying such as overspeeds. The Committee will review the situation over the winter and will advise in the New Year if this trial will be extended.
Club Member discounts
Historically AT Models have offered club members a discount when purchasing items from their store. The Committee is pleased to announce that this has been reinstated. To manage this Raj needs to know who our Members are and will do this by verifying your email address. If you do not want to partake in this scheme then please let us know and we will remove your details from the register.
March 2020
It looks like there may soon be a break in the weather, so alas, a reminder on Competency and CAA ID's.
By now you should have your CAA Operator ID, either direct from the CAA or via the BMFA. CAA direct ID's were issued some time ago and the BMFA have now confirmed that all the OP ID's that were in backlog have now been issued. So if you have not got yours get in contact with the CAA / BMFA to see what is amiss.
So from this weekend it would be appreciated if you could display your OP ID on your models since it demonstrates that you have completed a competency test and have registered with the CAA. Please be aware that if you have not proven your competency then your BMFA insurance is probably invalid as you will not be following the insurance conditions which requires you to comply with all relevant laws.
If you would like your number printed off then let me know and I will run off half a dozen for you on a Dymo and leave them up the field in the hut for you to collect. It costs pence so no charge for this.
Hope you enjoy the better weather
February 2020
For those that have not sent their subs in please note that they are overdue and we ask you to pay ASAP.
And whilst its a pain, it is now a CAA requirement that all pilots have passed a competency test and registered with the CAA. Please therefore ensure that you do this and start displaying your operator number on your craft when they are issued, which should be in February.
Please note that if you have not paid, or have not proven competency, or have not registered with the CAA then unfortunately you cannot fly at EMHC.
January 2020
Hi everyone, a few good days this year but predominantly wet and cold so far. Let's hope that it improves soon.
Don't forget subs are now due, so if you have not yet paid up and want to remain a member you only have a few days to do so (else you might have to pay the joining fee again)
In the mean time I can see Ted's has been busy and there is an update of his progress here.
Finally the events page is being updated as dates are confirmed for home and away events this year. Please check here frequently to see what going on this year.
AGM Dec 2019
Full details to follow but the main points were:
Committee positions as there were with these exceptions
Chairman – Andy O'Leary, Safety and Acoustics – Andy Bloxham, and Ordinary Member – Jim Saunders. Click here for the full Committee
Options for providing power to the field were welcomed and will be investigated further by the Committee
The effect of the CAA registration scheme was discussed and in particular the effect it will have on us. The immediate effect is that from today everyone who flys on our site will need to either hold a BMFA Achievement Award or have completed the BMFA or CAA test. Please do this before you visit again. If you have any difficulty with this please contact me and I will help you. In due course there will be other effects such as paying £9/year or displaying a registration number but these do not affect us yet. Updates will follow as the rules and regulations change.
Awards <Click here>. The meeting thanked Graham Statham for his previous work as Chairman and Graham was awarded the Les Davies Trophy for services to the club. Stephen Boardman was awarded the John Strachan Trophy for the greatest improvement in flying. Andy O'Leary was awarded the Ali Newman Trophy for Achievement
Happy Christmas, David
My Heli Journey
Club member Andy describes his journey through the hobby
Ted's progress
Click here for an update from Ted
Work Party (Sunday 20th October)
Thank you to those that came along.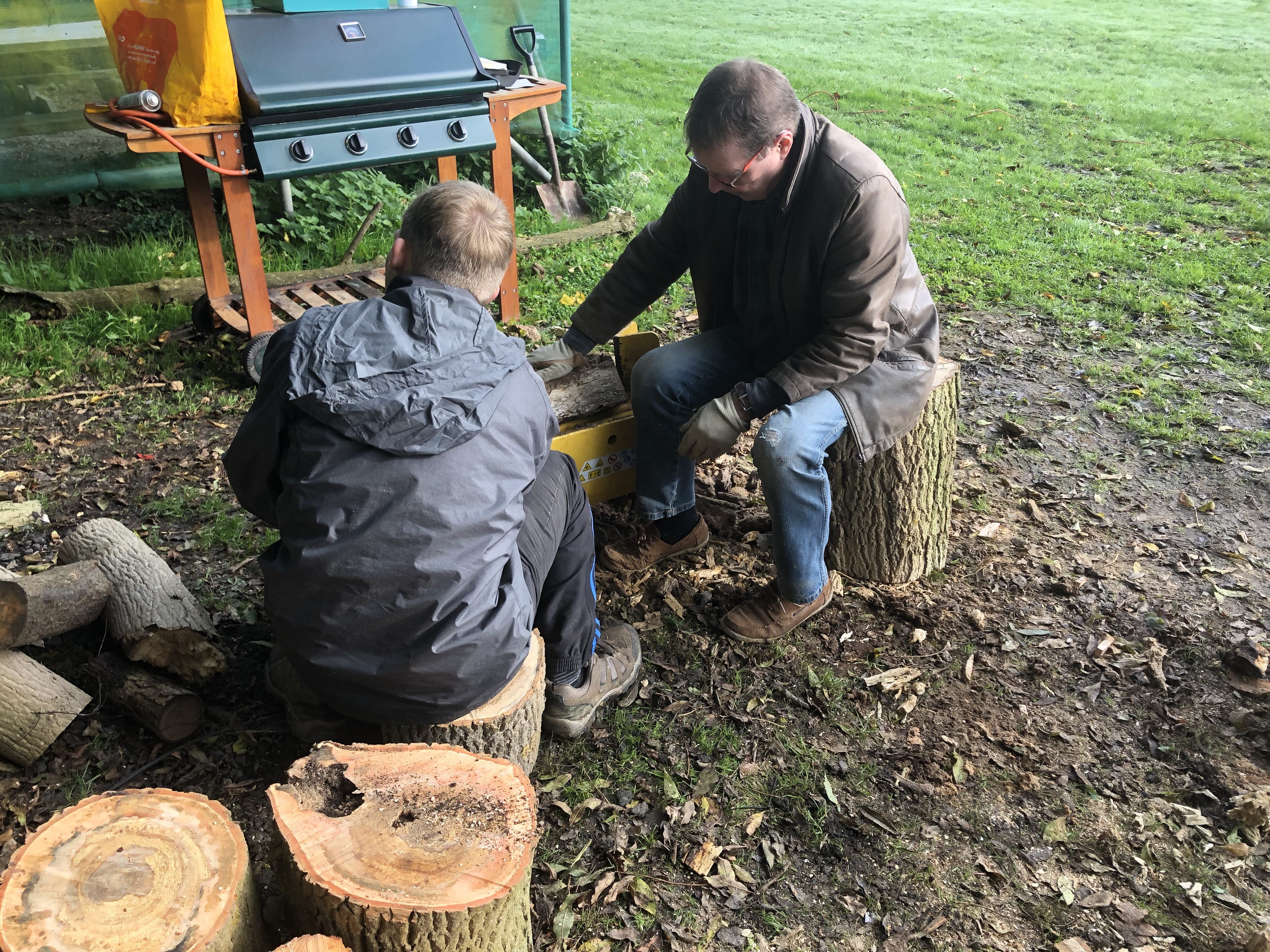 A few more photos are here
FPV Quad fun Fly day (Sunday 13th October)
Our final event was held yesterday and the we were lucky with the weather. All 15 pilots had a great day. For a write up click here: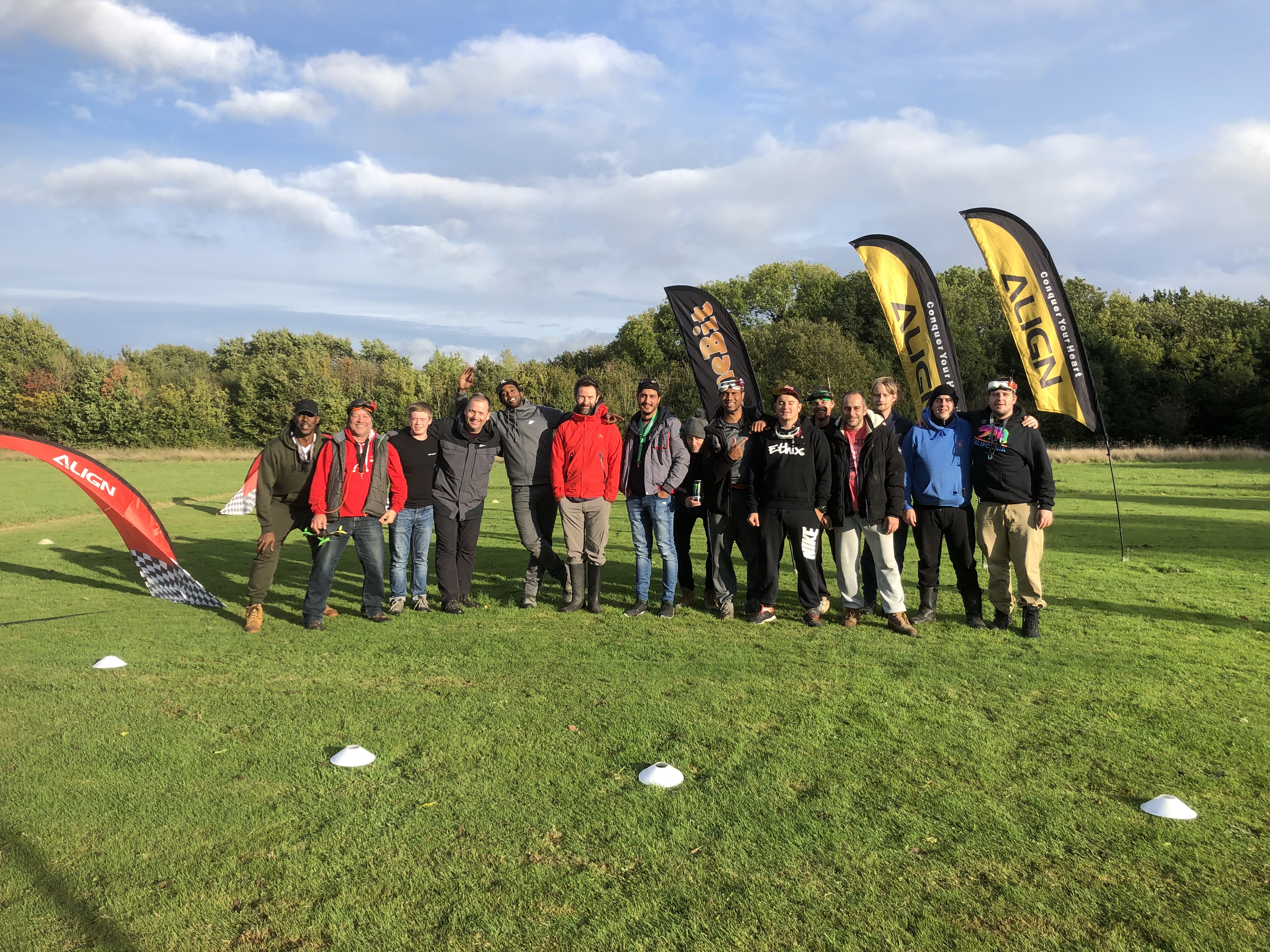 2019 AGM (Sunday 1st December)
Our club AGM will be held at the field on Sunday 1st December. All members are welcome and encouraged to attend.
The AGM is the opportunity for you to tell the Committee your views and to give us directions for the club.
Nearer the time we will advise here on the agenda including any proposals for rules changes or alterations at the club and of course for you to re-elect / elect members onto the Committee.
Please add this date to your calendar and come along if you can.
FPV Quad fun Fly day (Sunday 13th October)
This will be our last organised quad event for the year. The event is full (as usual) and we are expecting a turnout of 25 pilots.
Racing Will start at 10AM and run till around 4PM.
As now established the event will be at the far end of the field so any member in attendance on the day will be largely unaffected.
See the entrants / follow the event / see the results by clicking below
Charmouth Funfly (October 2019)
This coming weekend club members Alan, Andy, Dean, Jim Steve and Tom are off to Charmouth to take part in the annual funfly event.
The three main UK Heli model shops will be there (HelishopUK, AT Models and Midlands Helicopters)
A large scale presence is expected along with the UK's top 3D pilots including Duncan Osbourne and Aaron Cole. Here are some photos from Charmouth earlier in the year which will be replaced with October photos after the event.
Away visit to Assen (October 2019)
Club members Rhys Barber and John Resch went to Assen in Holland in October to take part in a national level event.
A well organised event with some minor differences to the UK scene. Scoring was based on the best 3 lap run with leading pilots then getting into the finals. The circuit was fast, technical and fun.
Our members were warmly welcomed being given help and assistance, especially as the event was run in English. Both pilots did really well coming 19th and 11th respectively in this 35 pilot event. The video below is from John and the photos from Rhys.
Scale day 2019
Our annual scale day was held in September and as was a great success with many happy pilots and spectators. Next year's event is already in the calendar (see the events tab).
Pictures and write up to follow:
FPV Quad racing at EMHC
This year we held four quad races at EMHC. Pilots visited from around the country and the standard of flying was excellent. All of the events counted towards regional rankings and one Event was classed as a National level. All points from across the region were tallied and the top 60 pilots entered into the Nationals. 2 EMHC pilots qualified at National level. Well done Dan Peters and John Resch for getting through
They were all great days and we were blessed with fantastic weather. If you are interested in joining us on a race day then use the contact form on the Home Page and we will get back to you.
EMHC at Weston Park 2018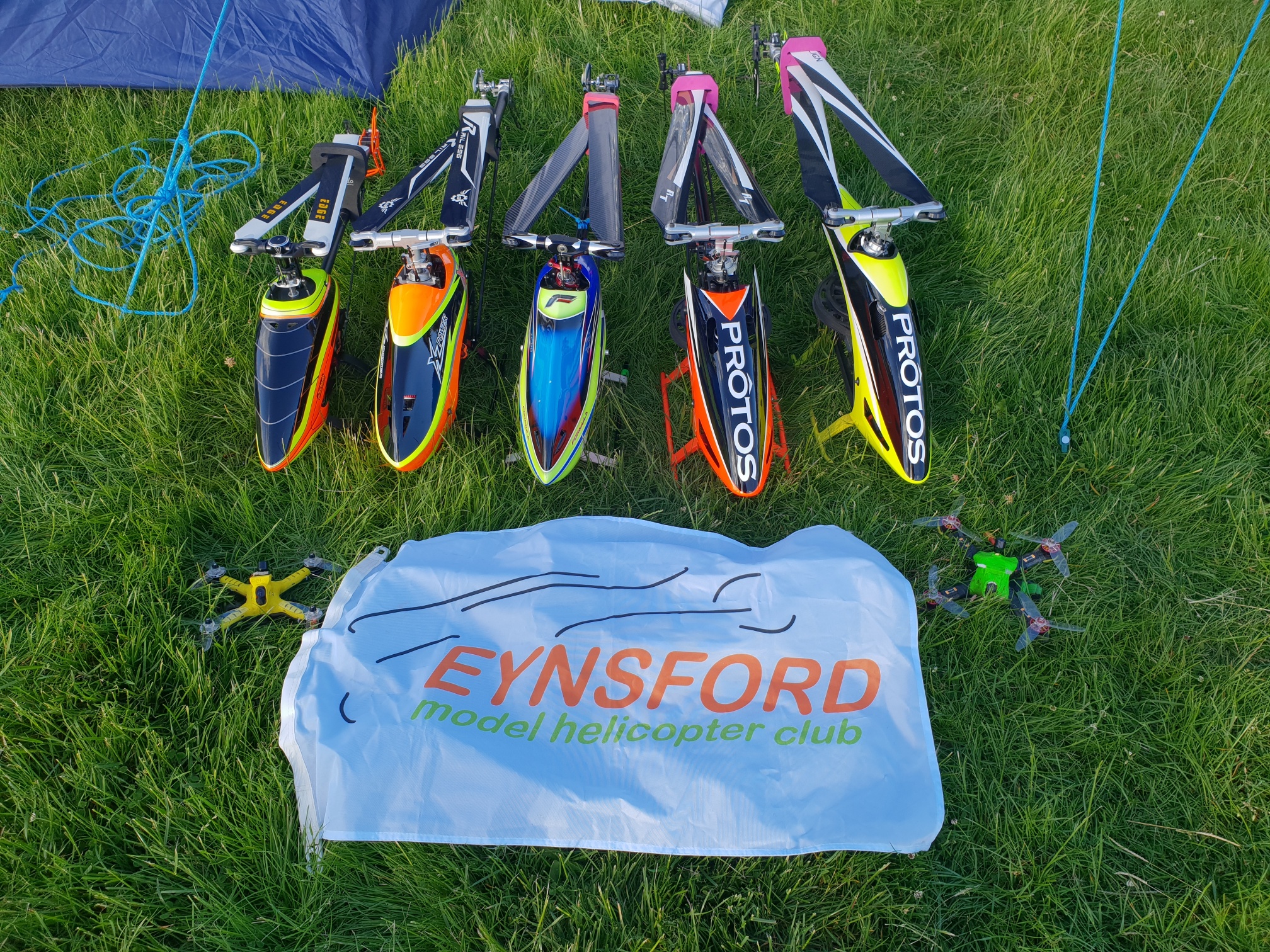 A few of the club members took a trip to Weston Park model Air show last weekend, Both disciplines were well represented with 2 competitors in the Sportsmans class (Rory Mac Sweeney, Alan Robinson) in Helifest and 2 competitors (Rhys Barber, David Allen) in the FPV racing. A great time was had by all even through the inclement weather, it was a great experience and good to see the club represented with good numbers and supporting international flight teams with technical and charging support. Plans are already being made for next year.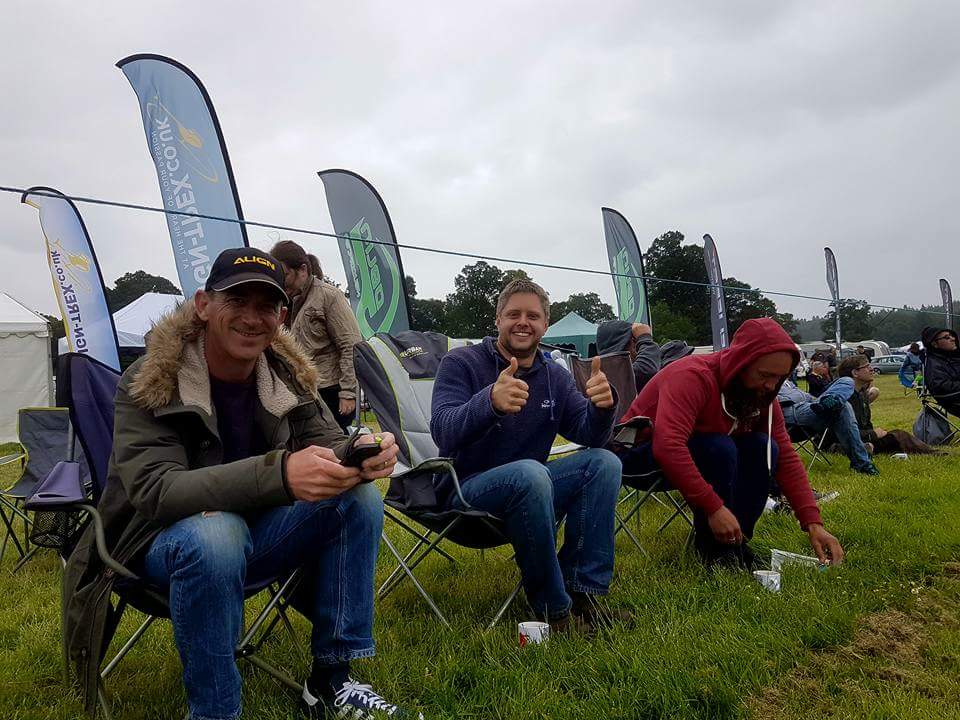 British League FPV event at EMHC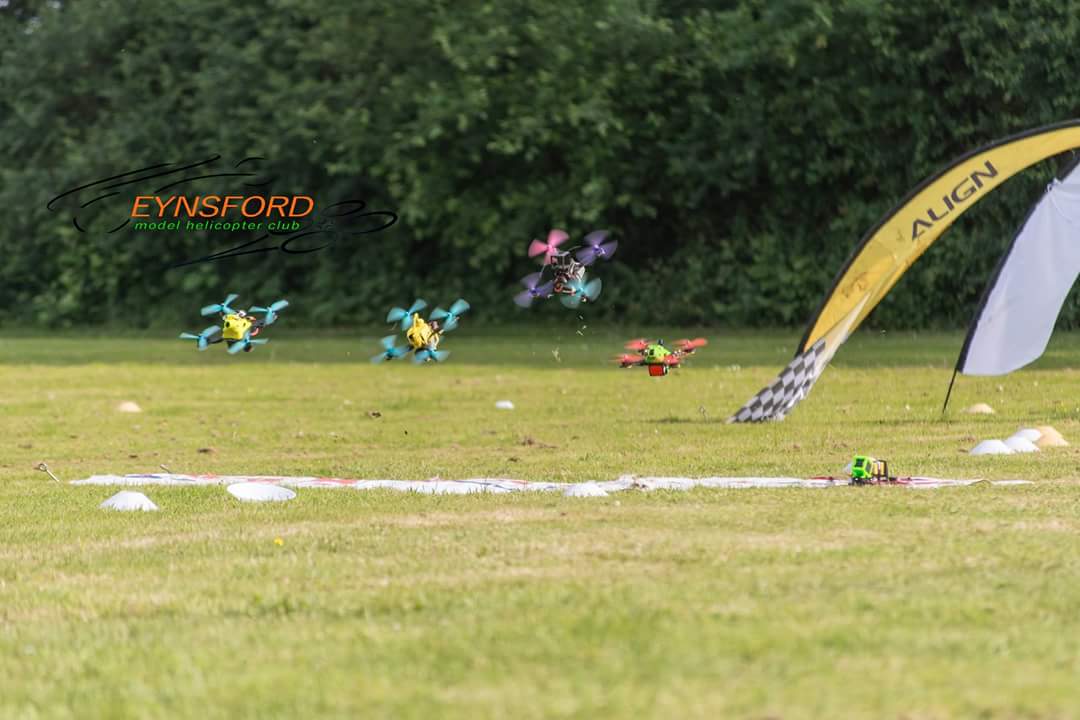 The 9th June saw EMHC's UK FPV league event, This was well attended with 24 racers and a very successful BBQ . With all disciplines in attendance a number of the FPV racers were allowed to try Helicopter flying on a buddy box system as well and also enjoyed the vintage helicopter display from Andy with his nitro raptor cutting the grass. All who attended had a great day and attracted new members to the club. Anyone interested in trying either disciplines or popping along to the club to see us please contact the secretary.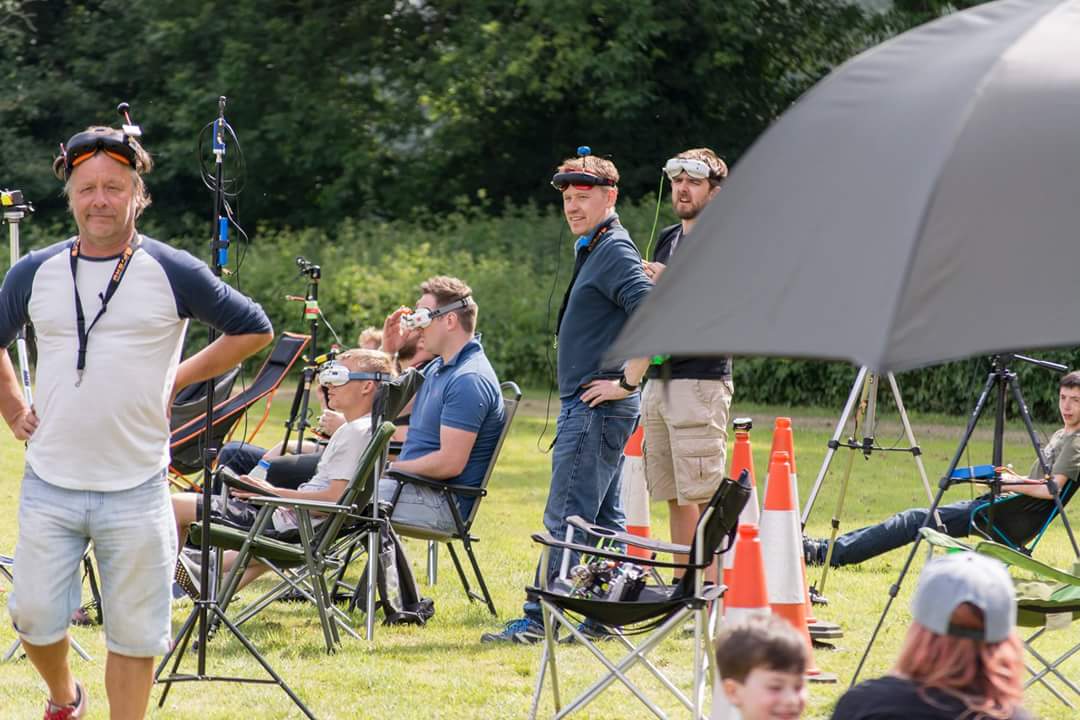 1st Quad Racing Day of 2018
This sunday (20th May) will be the first of 4 quad racing events planned for this year, registration is live, There will be a BBQ at the cost of £5 and includes your entry for non members, the cost for members is £2. Please contact the secretary for more information or find us on facebook. https://www.facebook.com/groups/DroneRacingUK/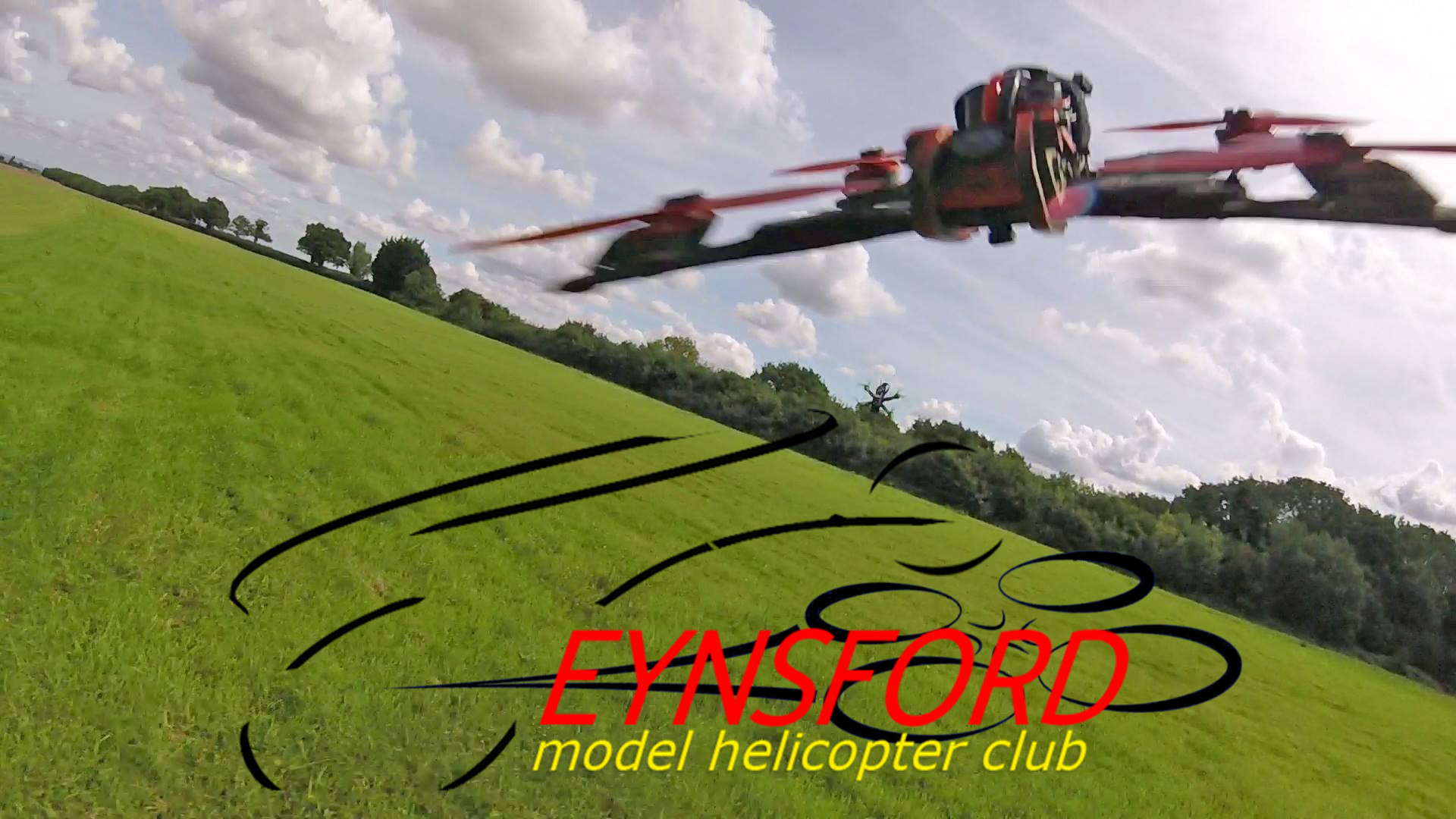 Scale Day 2018
This years Scale Day will be Sunday 2nd September, Gates open at 10:00am. Both Pilots and spectators are welcome.
To fly you will need proof of current BMFA membership. Hope to see you there for a great day!

2018 Happy New Year!

12th January 2018 – Happy New Year everyone! The weather so far this year has been quite kind and we've had some great flying days up the club with Bernie keeping us all warm. The field is wetter than usual at the moment so bring your boots along with your helis and quads. Let's hope 2018 is a great year for flying.
Over Christmas we experienced issues with the email system so if you have contacted us and not received a response it is not because we are ignoring you. We believe all the issues are now resolved so please resend any email that we have not yet responded to and we'll get back to you shortly.

2017 Annual General Meeting Notice
6th November 2017 – The 2017 Annual General Meeting for the club will be held at the flying field at 10:30 on the 3rd December 2017, the meeting will be accompanied by brunch.
All club members are encouraged to attend. This is your opportunity to get more involved with the club and share your ideas on improvements you think could be made.
All committee members will be standing down. Some are willing to stand again for election however there are some vacancies:
Our Treasurer Peter Palin has decided to step down after serving for many years. Many thanks for all your hard work and efforts Pete over the years on behalf of the club.
The Safety and Acoustics Officer Jim Saunders and the Web Editor are also standing down, additionally the newsletter post has been vacant for some time.
If you would like to know more about what is involved please speak to any existing committee member.
If you would like to volunteer for any position on the committee please notify the Secretary prior to the AGM.
This is your chance to help fellow club members and improve the club for everyone.

Quad Racer Materials Testing

25th September 2017 – Several Quad Racing EMHC members undertook some materials testing this weekend as they looked for the ideal material to cover a tower on the race course. The plan was to hit the sheet not the frame.
Checkout the video below to see how they got on and how strong Racing Quads are.
Eynsford Scale Day 2017

11th September 2017 – Thank you to all who made it to the Eynsford Model Helicopter Club Scale Day on Sunday 10th despite the discouraging weather forecast.
Happily the weatherman was overly pessimistic and we were treated to glorious sunshine in the morning allowing everyone to see the beautifully detailed models in the air. The odd shower in the afternoon didn't dampen spirits too much as flying continued throughout the day.
Congratulations to all the competition winners and thank you to all the modellers for bringing your models and sharing your time, hope to see you again next year.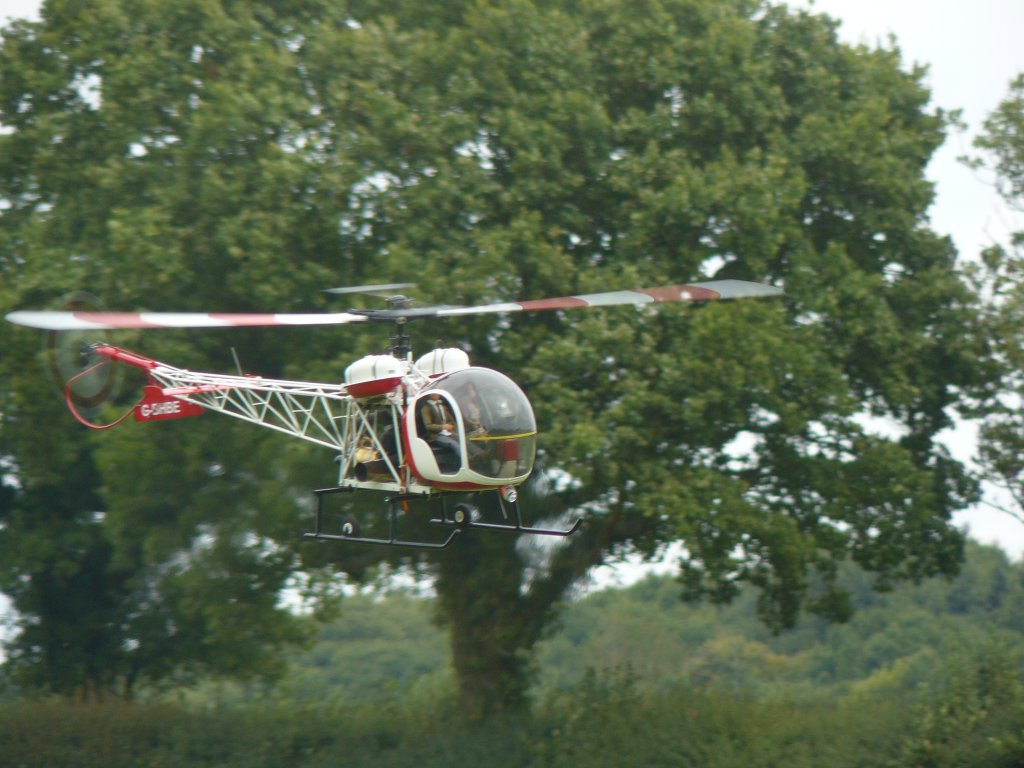 Reminder – Eynsford Scale Day 2017

5th September 2017 – Just a reminder that the 2017 Eynsford Model Helicopter Club Scale day is this Sunday 10th September, Gates open at 10:00am. Both Pilots and spectators are welcome.
To fly you will need proof of current BMFA membership. Hope to see you there for a great day!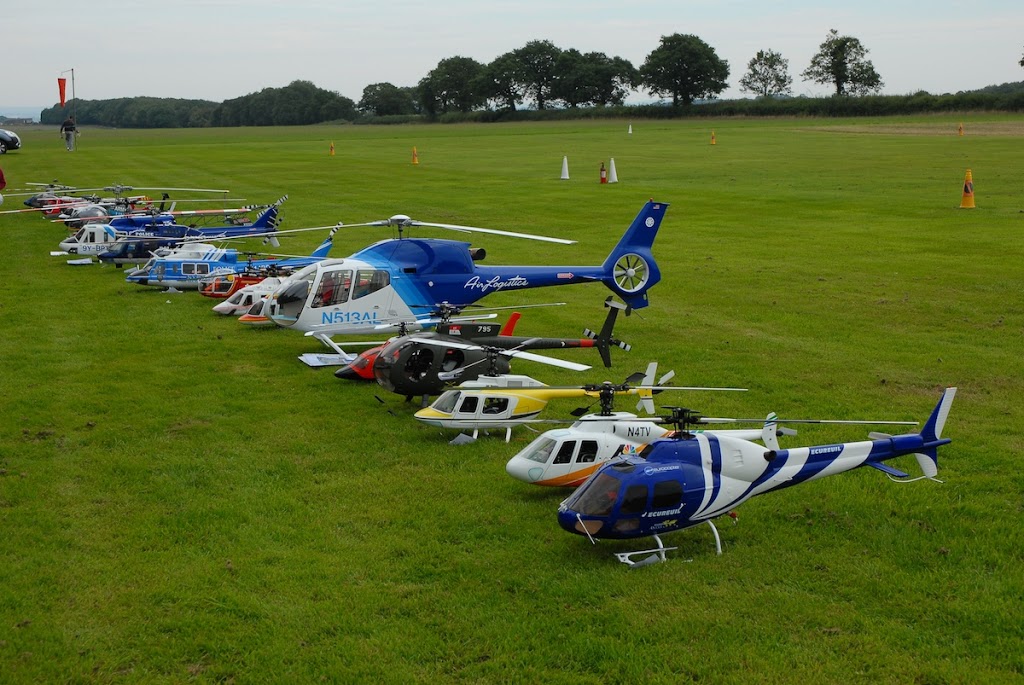 FPV Quad Racing at August Club BBQ

6th August 2017 – It was great to see some of the new FPV Quad racing members at the August Club BBQ. We were blessed with great weather, the racing looked exciting as six quads hurtled round flags, under the gates and occasionally into the ground.
I lost count of the number of races but I think a good time was had by all, welcome to the club all of you!
Just a reminder Scale day is next…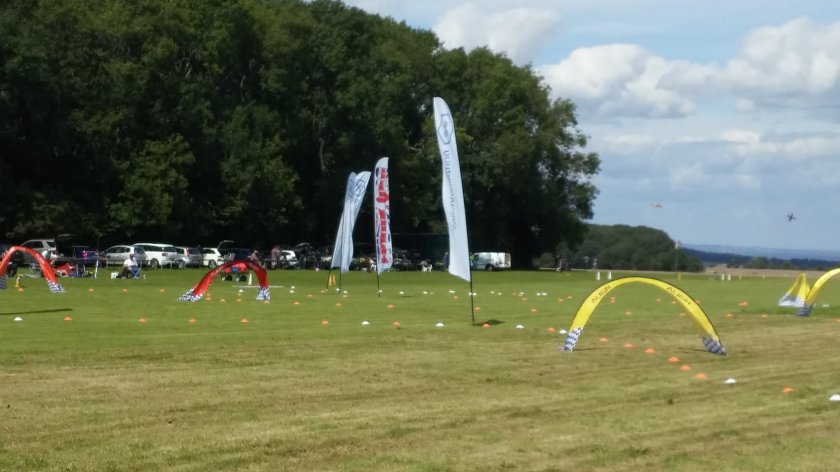 Congratulations to EMHC Members at Helifest 2017

18th June 2017 – Congratulations to club members Connor Sloan and Dean Tamsett on their recent success at Helifest 2017.
Connor won the best flight in the night flight competion whilst Dean was second in the Sports class.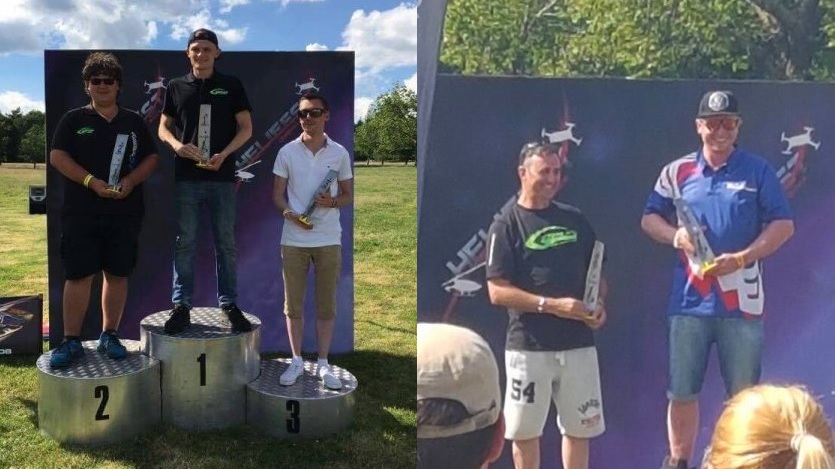 Club BBQ in Glorious Sunshine!

2nd April 2017 – The finger crossing worked really well as we had the best weather of the year so far for the first BBQ of 2017.
It was good to see so many new club members in attendance along with a prospective new member who has now joined.
Put a date in your diary for the next BBQ on May 7th at 12:30 (weather permitting)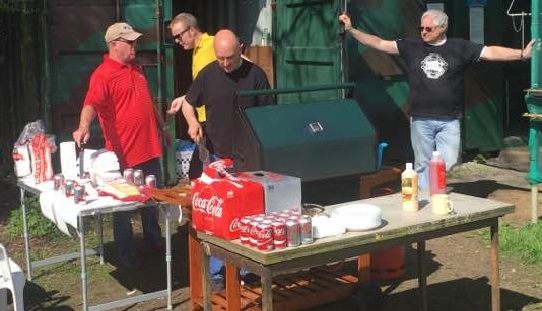 Club BBQ

26th March 2017 – Just a reminder to members that the first Club BBQ of the year will be on Sunday 2nd April at 12:00.
BBQ's are held on the first Sunday of the month from April to September with a charge of £2 to cover costs.
Keep your fingers crossed for the weather!
Eynsford Scale Day 2017

5th February 2017 – EMHC is pleased to announce that its annual Scale Day for 2017 will be held on Sunday 10th September.
This is an open event for any scale Heli modeller to compete in. So start preparing your models now to get them ready for this years EMHC Open Scale Day!
Spectators are encouraged to come along and enjoy watching these beautiful flying machines.
This is also a great opportunity to admire close-up the craftmanship that goes into the construction of these models.
More information will posted closer to the time – watch this space! In the meantime enjoy this flight from last years event.
The Events page on the site has been updated with the events for the year. Please contact the web master at web@emhcweb.uk if you would like your model helicopter/club event added.
Welcome to New Members

22nd January 2017 – It was good to see so many new members enjoying the great flying conditions at the weekend. Some of the skill on display was breathtaking!
We are still accepting new applications for membership. Please contact the club secretary at secretary@emhcweb.uk to arrange a visit and see what the club offers.
We were also joined by Robin. He seemed particularly taken with a Protos Max V2. It is definitely his colour.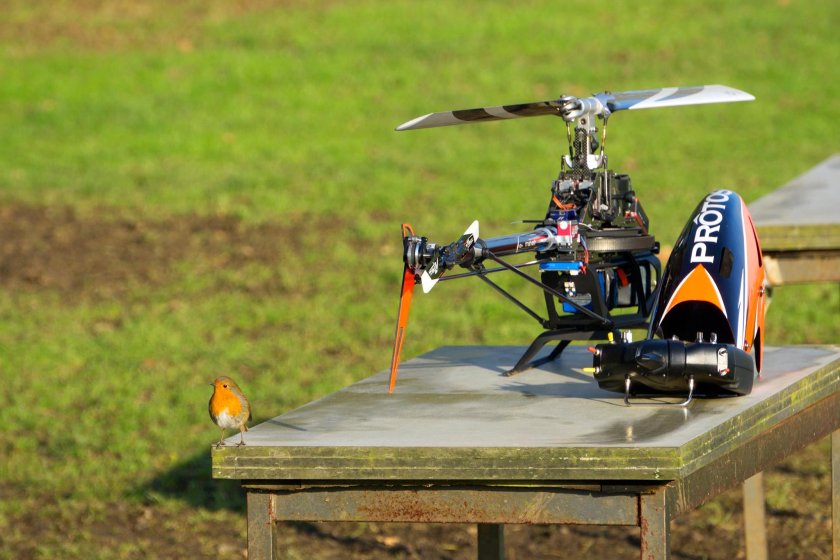 Flying in the Snow

14th January 2017 – It might of been cold and white but there was plenty of flying at the club on Saturday. We were joined by a new guest Robin, he could certainly move around the field although his hovering could do with some practice.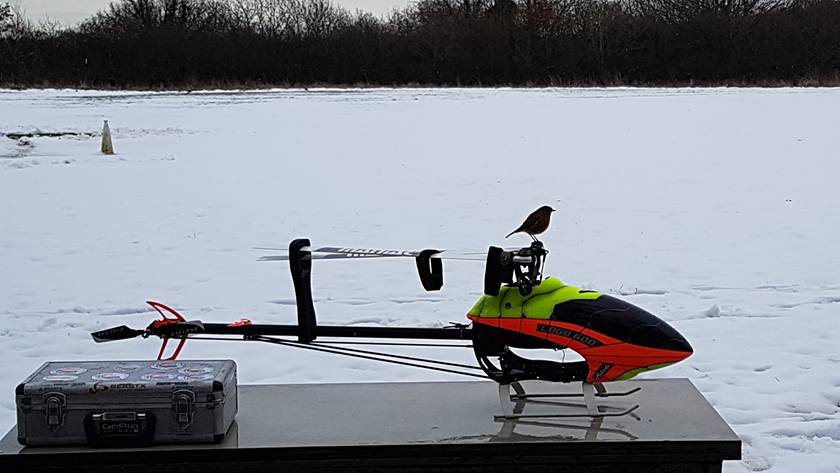 Encouraging Start to the New Year
8th January 2017 – It was good to see so many members at the field enjoying the mild weather conditions on Sunday. The lack of wind more than made up for the rather gray sky and there was plenty of good flying to enjoy.
Alan's Goblin Competition found a new friend! Thanks to Richard Hartmann for the photography.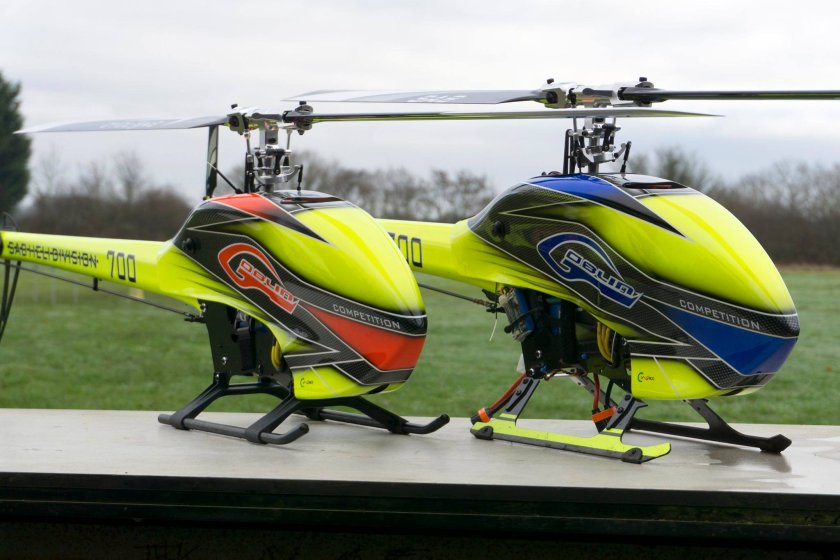 Happy New Year!
2nd January 2017 – A Happy New Year from Eynsford Model Helicopter Club!
Thanks to all the members that have renewed. The new membership cards will be sent out this week, If you have your BMFA membership through the club you have all been renewed although we are waiting for the BMFA to send through the 2nd and 3rd batch, rest assurred they will be forwarded when they arrive.
Any queries regarding membership cards or BMFA insurance please contact the club secretary at secretary@emhcweb.uk
We look forward to meeting you up the field and seeing more great flying this year!
Happy Christmas 2016!
18th December 2016 – We wish everyone a Happy Christmas!
It has been a good year at the club with some great flying and plenty of laughs.
Just a reminder, 2017 subs are due. I'm sure nobody wants to be caught by £60 joining fee again for paying after 1st January.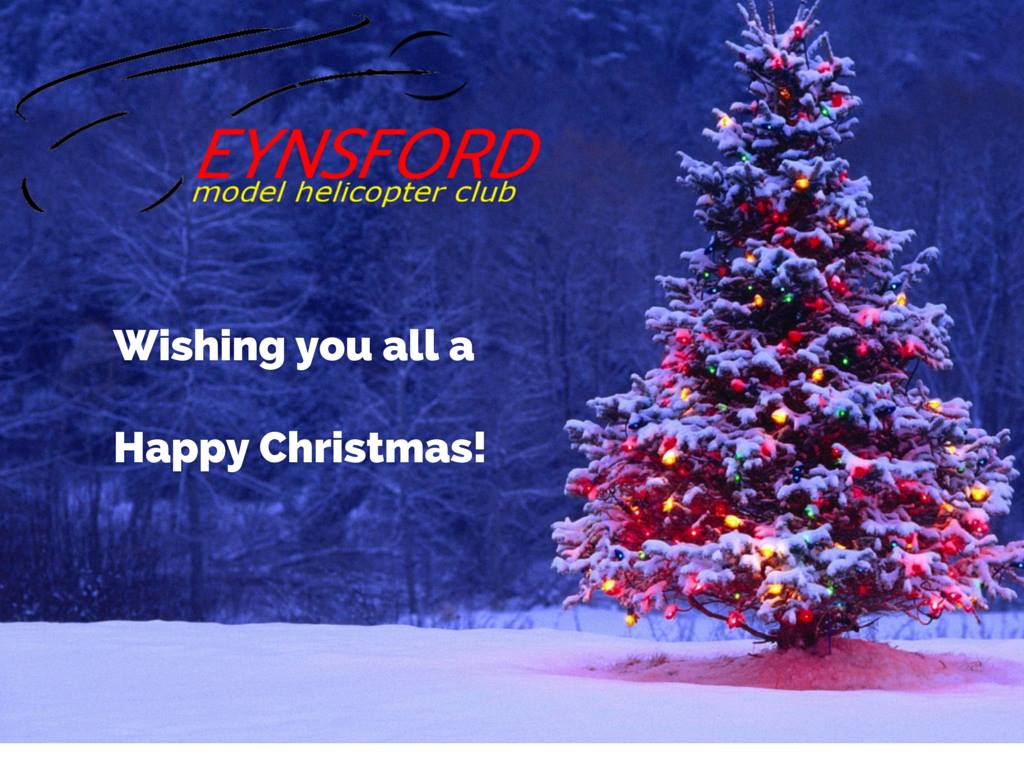 EMHC at Garden of England Modelfest 2016
10th December 2016 – Eynsford Model Helicopter Club exhibited at the Garden of England Modelfest 2016 in the Angel Centre Tonbridge on December 10th. The display of a variety of RC Model Helicopters gathered keen interest as did the simulator sessions demonstrating flying collective pitch helicopters. It was good to see so many people interested in the hobby.
Many thanks to Robert Day and Alan Robinson for their time and knowledge.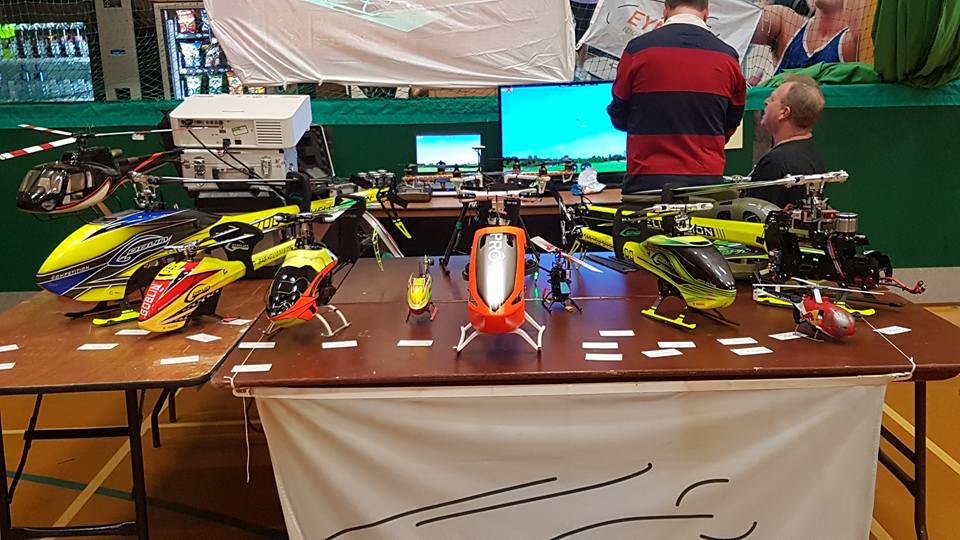 2017 Club Membership Fees

5th December 2016 – The Committee is pleased to be able to announce that there will be no change in Fees for 2016.
The annual subscription is £60 with no Senior concession.
New member joining fees are £60.
Juniors receive a 50% concession in both joining fees and annual subscription.
We welcome applications now from interested potential members – experienced or otherwise you will receive a warm welcome, please contact the club secretary secretary@emhcweb.uk
2016 Annual General Meeting
20th November 2016 – The 2016 Annual General Meeting was held earlier today at the club field. Thank you to all the members who attended, took part and enjoyed an excellent sausage and burger brunch.
Congratulations to the trophy winners. Christopher Cole was awarded the Les Davies trophy for helping the club, Edward Musgrave the Ali Newman trophy for his persistence with the hobby and Alan Robinson the John Strachan trophy for most improved pilot. All are worthy recipients and thoroughly deserve their awards.
The 2016 committee stood down and for 2017 we welcome a new member to the committee, thank you Jim Saunders for putting yourself forward as Safety and Acoustics Officer.
2016 Annual General Meeting Notice
27th October 2016 – The 2016 Annual General Meeting for the club will be held at the flying field at 10:30 on the 20th November 2016, the meeting will be accompanied with a sausage and burger brunch
All club members are encouraged to attend. This is your opportunity to get more involved with the club and share your ideas on improvements you think could be made.
As usual all committee members will be standing down. Most are willing to stand again for election however there are two vacancies. Our Safety and Acoustics member Peter Gray has decided to step down. Many thanks for all your hard work and efforts Pete over the years on behalf of the club. In addition the newsletter post has been vacant for some time.
If you would like to volunteer for any position on the committee please notify the Secretary prior to the AGM. This is your chance to help fellow club members and improve the club for everyone.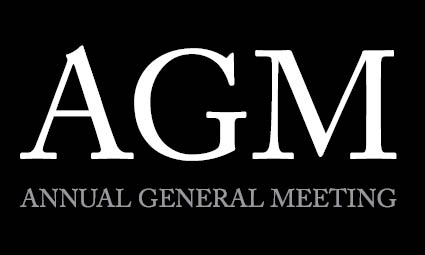 BMFA "A" Test Success
2nd October 2016 – Congratulations to Ritchie Harman and Robert Day who both passed the BMFA "A" Test on September 25th despite gusty and tricky weather conditions.
Thanks to the Club Examiner Danny Lock for giving up his Sunday to make the whole process possible. Time to start practising for the "B" Test now gentlemen!
Eynsford Scale Day 2016
On September 4th we held our annual Scale Day. Despite predictions of wet and windy weather there was a good turn out of both models and spectators. In total 44 helicopters were present to be admired both close up and in the air. After a couple of light showers the weather improved and the flying stations were in full use the entire day as pilots flew for the Eynsford and Len Mount trophies.
Thank you to all the modellers for bringing your wonderful machines, we hope to see you again next year.

Email Issues – Sept 2016
Regrettably we have been experiencing some issues with our email accounts recently.
If you have sent an email to us and not received a response please accept our apologies.
Please resend any email to web@emhcweb.uk and we will respond as soon as we can.
Thank you for your understanding.